Progressive front in the EU ahead to European Elections 2019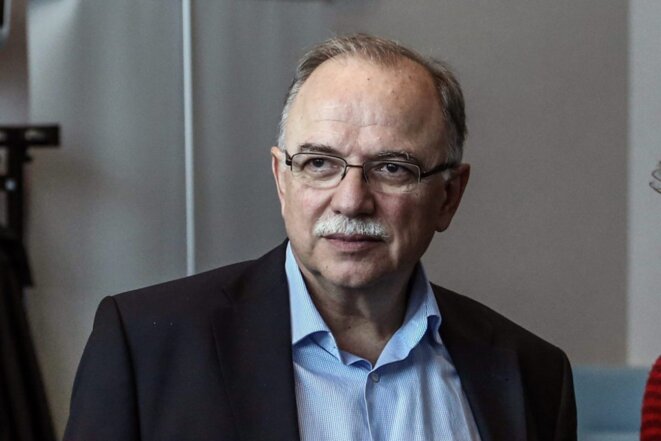 The coming European Elections in May 2019 can be considered as the most critical ones for the future of the European establishment. The populist and far-right forces are increasing their leverage nationwide, building bridges of communication with the most conservative part of the European People's party. The candidacy of Manfred Weber for the Presidency of the European Commission is worrisome as it signals the incline towards a more rigid shift regarding social and economic area.
In this context, in a Eurozone that has long suffered by austerity policies during the last ten years, and with the Commission's forecast showing a rather blurry image in terms of prospective growth rate, European citizens tend to develop a rather eurosceptic approach when it comes to voting.
The surge of far-right has affected a big group of member-states, whereas in Greece it was reflected in hate speech and populist, inflammatory rhetoric streaming the public discourse with regards to the latest positive developments on the Macedonia name dispute. The Greek government achieved to adopt the Prespa Agreement that revamps bilateral relations with North Macedonia, strengthens cooperation in the wider Balkan region, and accelerates the EU integration process for Skopje.
The Prespa Agreement put together progressive forces in the Greek political landscape, while it is gradually altering the internal political balances and sending a clear message of unity to the European people. Left-wing, progressive political groups in the European Parliament, liberals and the majority of the conservative forces have welcome and endorsed this deal that can be used as a model for future resolutions in similar, highly complicated international disputes.
In EU level, and especially in the European Parliament, the "Progressive Caucus" is paving the way for similar convergence of left-wing forces. We all share a similar approach on social issues and we do seek to build a new majority in the composition of the next European Parliament.
So far we have done a good job and I am confident we can do more and bring in wide support. Our proposals affect the majority of the people, their interests and future. The policies that are being implemented can only further damage social and economic cohesion.
EU citizens need to vote for their future and the Europe they truly want. Progressive forces are working on that direction against the neoliberal and far-right forces that aim to break up EU and feed belligerent nationalism and social clash.
 *Dimitris Papadimoulis is Vice-President of the European Parliament, head of Syriza party delegation.
Le Club est l'espace de libre expression des abonnés de Mediapart. Ses contenus n'engagent pas la rédaction.