Many fronts, one single and strong left-wing policy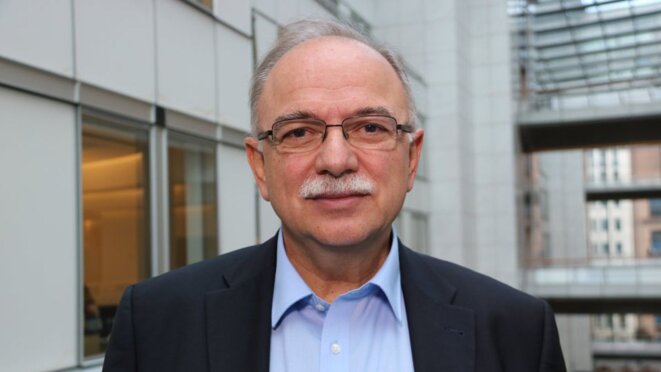 As we are approaching the European Parliament Elections in May 26, we are witnessing the challenges and dilemmas we have to face, both in national and EU level. A strong labour market, powerful checks and balances in the implementation of the rule of law, stability and sustainable development are the four main pillars of the political and social agenda of the left-wing and progressive forces.
Since the very first day in the European Parliament, we have been working hard to defend the interests of our country, to support Tsipras government in Greece and form positive political alliances. The battle we have given has never been easy, but we have achieved positive results, always having as a compass the protection and promotion of the interests of the social majority.
Within this framework, we have worked for a better future for the Greeks, but also for the European citizens. The Progressive Caucus that was launched three years ago at the European Parliament has opened up channels of dialogue and joint action, bringing together MEPs from the Left, the Greens and the Socialists, against the neoliberal forces and the far-right.
Now, following SYRIZA's initiative, we are moving on the same direction in Greece, joining forces to prevent the return of the same, failed neoliberal policies of the past, and build a better future for the citizens of our country, a future far from austerity, misery and insecurity.
The aim of the left-wing and progressive forces in May 26 elections is to bring such a result that would prepare a victory and a new four-year mandate for Tsipras government in Greece, and to secure strong representation in the next European Parliament in order to achieve more than we have already achieved during the current term. And of course, to prevent the election of Weber as President of the European Commission.
In this great and crucial moment for Europe, we want the citizens in our side. We want to be able to reclaim a better Europe, to achieve more, to lay the foundations to fight the extreme forces and implement our social agenda.
*Dimitris Papadimoulis is Vice-President of the European Parliament, candidate MEP with SYRIZA party in Greece.
Le Club est l'espace de libre expression des abonnés de Mediapart. Ses contenus n'engagent pas la rédaction.