Venice Biennale: In Murano, Loris Gréaud vitrifies time...
With The Unplayed Notes Factory, the French artist Loris Gréaud revives since last May until November, the former Campiello della Pescheria glassware, located on the Murano island and closed for more than 60 years...
After five years, the rebirth of the Murano factory was finally held. For proof, let's enter the former Campiello della Pescheria glassware abandoned for 60 years. Looking up, we discover a ceiling resembling a cave, made up of just over 1,000 pieces in blown glass. Each room consists of medulla glass. Each of them is unique because it is blown in a wooden upholstered clay mold, distorted to each blowing. A glass all the more unique that it comes from sand originated in sandglass users. Loris Greaud wanted indeed some sand on which men projected the time that he intends to "crystallize".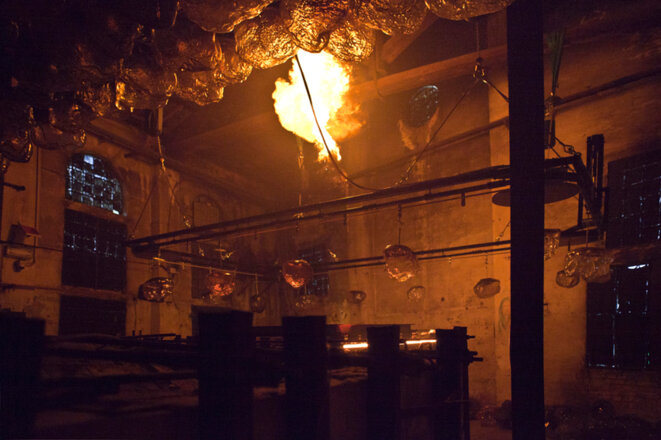 Loris Greaud in Murano © DR

At the heckling of a workshop, a glassmaker master and his two assistants blow forms. As soon as ready, these glass bubbles are attached to an overhead suspension system, before being, for some of them, and at random, irreparably broken. The glass pieces swept by the assistants are recovered and immediately handed in the furnace to be blown again in the form of glass.
Very quickly, we realize that we're facing a factory and a production manager who stutter. Beyond the living picture, one slides in a very short poetic loop.
To provide this experience, the founding principle of the French artist was the return of electricity in this useless concrete sarcophagus. Like a Professor Frankenstein, Loris Gréaud has turned back on the furnaces. Electricity is a fundamental theme. It takes an extraordinarily precise form with the revitalization of the place. For the record, Loris Gréaud explains that "an entire avenue had to be turned off on the Murano Island in order to bring back electric power and reactivate this machine..."
Incidentally, what he does not revive is rendered by both chiseled and faithful sounds by a skillful sound creation. Including the smell of fire and steam and, of course, the lights and flames... However, this isn't a recreation. We are literally conquered by the ghost of the activity between life and death, in a way quite conciliar. There is a black side in the Loris Gréaud's work. This is absolutely clear. We find it in the firing, the fading and the incandescence of the Venetian glassware.
Loris Gréaud, The Unplayed Factory © GREAUDSTUDIO

The expo presented in off-Venice this summer intrigue primarily by its title. As the expo curator, Nicolas Bourriaud, says 'Unplayed notes Factory' expresses "that note that is not played, compared to a partition, a suspension and a potentiality." Echoing other eponymous projects announced since 2012, "This succession of projects in various architectural environments tends to, explains Gréaud, not to bring closer places and contexts, but to value the space that lies between works. This is to draw a spectrum of intentions and narratives whose path and course connecting them, form a full experience. Resistant to any description or classification, The Unplayed Notes does not cease to question the art space, and reveals the porosity that exists between reality and fiction.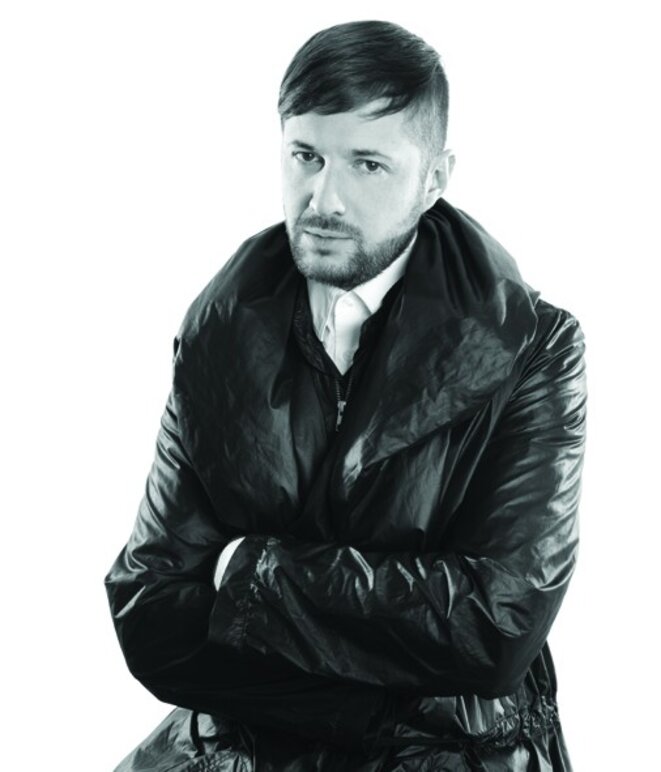 Loris Greaud

We find in Murano the borrowing of the "Unplayed notes" version at Dallas, bearing the stamp of the destruction –- the expo was vandalized just minutes before the opening. The passage between life and death is dear to Gréaud, according to who life and death can be reversed in practice. Basically, for him the essential is "the crossing point." But, how to express it? The 38 year old artist chose to show an object that volatilize from one side and produces a new form using an infinite cycle.
Le Club est l'espace de libre expression des abonnés de Mediapart. Ses contenus n'engagent pas la rédaction.