Professor Tariq Ramadan's contribution to the Mauritian nation
Professor Tariq Ramadan illuminated our path by advocating pluralism, respect and dialogue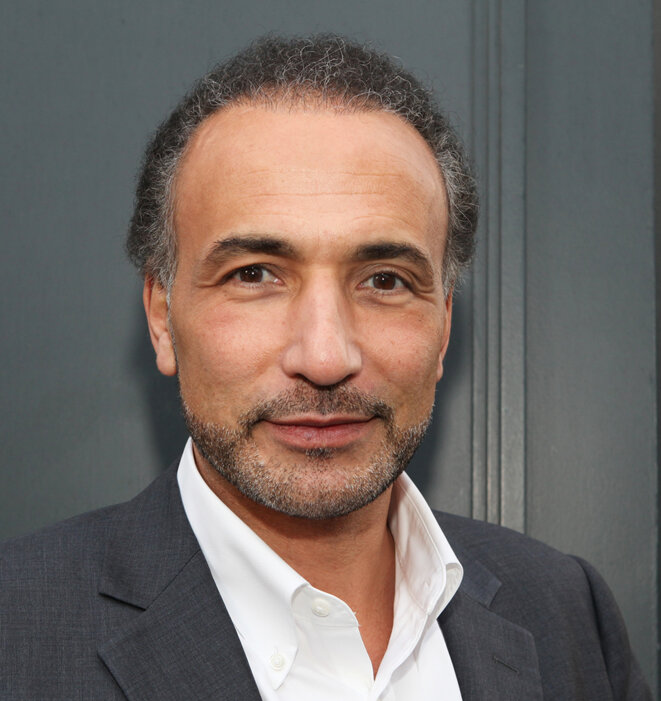 Who knows if these last flowers of my dreams
Shall find beneath this naked strand that streams
The mystic substance which their strength imparts?
O misery! misery! Time eats our lives,
And that dark Enemy who gnaws our hearts
Grows by the blood he sucks from us, and thrives.
(Excerpt from The Enemy, Les Fleurs du Mal, Charles Baudelaire, 1857 – Translated by Jack Collings Squire, Poems and Baudelaire Flowers (London: The New Age Press, Ltd, 1909))
At the time of its 50th anniversary of Independence, Mauritius bears witness the constructive support provided by Professor Tariq Ramadan to the construction of a plural and modern nation, more just and more united, and above all, peaceful.
To be with God, to serve humanity
Twenty-three years, eleven visits, more than a hundred conferences open to all, countless training workshops and numerous meetings covering all the horizons of our rainbow country.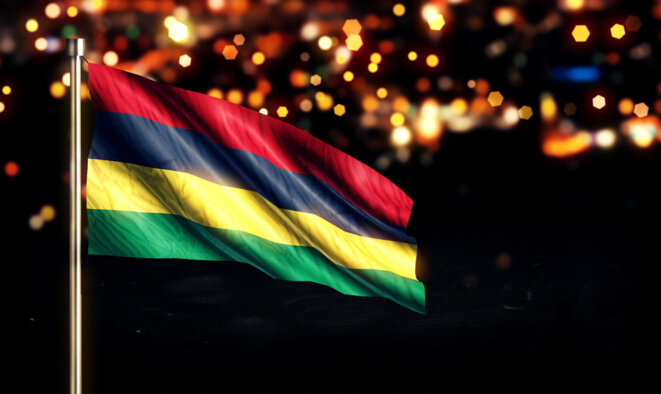 Topics ranged from citizenship to reform, from integration to ecology, from women's rights to the struggle against injustices.
This is where he was heard live for the first time via the internet ... all the way to Canada. He went from there to South Africa, Madagascar, and Reunion.
He animated here the first "live chat", and initiated the "jihad" against poverty with social workers and educators of our country.
Professor Ramadan illuminated our path by advocating pluralism, respect and dialogue.
Safeguarding secularism and rule of law were constant reminders during his interventions.
His influence quickly exceeded the Muslim community as evidenced by multiple television broadcasts; he was also much sought out by both journalists and local personalities.
From the top of the state to members of the opposition, from civil society to representatives of various faiths, from intellectuals to young people or ordinary persons, he has rubbed shoulders with them all.
He insisted on meeting with the poor that we had forgotten. He went to the bedside of the first AIDS patients, listened to drug addicts struggling to cope, and supported those who were suffering far from the watchful eye, including detainees in Beau Bassin.
With his family
And with him, Mauritius also hosted a remarkable family whom we learned to appreciate over the visits.
There was only one visit where they could not come, a very quick two-day trip to honor an inter-religious symposium.
Family was a theme that kept coming back, his own often inspiring those around him.
Friendly bonds were created naturally between locals and his family. His wife, Iman, became for  many a big sister. Mauritius has seen the elders Mariam and Sami grow from childhood to maturity.
The "little" Moussa was everyone's friend. The youngest, Najma, always full of energy, never went  unnoticed.
Afterwards, the visits were spaced out a bit as his commitment was taking an international dimension. However, Mauritians were proud every time he referred to their island in the media as his adopted country, along with Morocco.
However, Professor Ramadan was not complacent with his adoptive compatriots.
To Muslims and others, he reminded them of their duty: a commitment without discrimination, in the name of our human fraternity.
Well before September 11, he warned them against extremism, isolationism and victimhood
His message was always imbued with a spiritual dimension.
This did not prevent Tariq Ramadan from taking a stand on hot topics such as the war against terrorism, domestic violence, the construction of an incinerator or corporate social responsibility.
He also hosted several events in support of the Palestinian cause and invited different professional institutions. His books were sold at each visit. He was happy to dedicate them and converse with readers.
Everywhere, he was constantly answering questions about what was happening elsewhere in the world, the loss of moral values, crises, wars, revolutions, Islamophobia or even terrorism.
Tariq Ramadan and Mauritius, it is ultimately a matter of the heart.
His first visit took place in July-August 1995, but his father died. Whenever he comes, this memory remains alive. Here, Professor Ramadan is not known as the son or grandson of ... because he has forged his own identity with the Mauritian nation.
There is no doubt that what he is undergoing in France is a despicable media lynching from a certain milieu. The presumption of innocence is violated. He is not entitled to a fair trial.
The difference in the treatment of similar cases, where the presumption of innocence has been respected, demonstrates the organic dysfunction of the French politico-judicial system and its unacknowledged plans to destroy Professor Ramadan.
His state of health is of great concern and he is not allowed any contact with his wife and children.
Independence
Mauritius, then known as Isle de France, was a French colony for nearly a century. Thank God, this is not the case anymore!
That is all thanks to our independence. Even if everything is not perfect in Mauritius, what is happening in France, the country of Enlightenment and human rights, can only highlight our happiness to be citizens of the Republic of Mauritius.
In the aftermath of the French Revolution, the colonial assembly of Isle de France already showed the way to what would one day become our Independence.
In 1794, it refused to submit to the republican decree stipulating the end of the payment of the cults' expenses and wages.
A year later, it did again by establishing, without the agreement of the mother country, a court of revision to determine, among other things, if the "judgments do not represent any contravention to the law ... when there was false application of the penal laws, when the forms or procedures prescribed by law ... have been violated or omitted, etc. ".
Times have changed, but we see that for both the neutrality of the state vis-à-vis religions and the rule of law, some, like Professor Ramadan, continue to suffer injustice.
If Mauritius is a tropical tree in full multicolored bloom, brother Tariq Ramadan is the bee that contributes to its pollination at each visit.
In France, for some whose hearts are gnawed, it is nothing but the most dangerous of critters.
If only they had understood these verses of Baudelaire, this great poet who has known Mauritius, land of diversity since always?
And if only they had recognized in Tariq Ramadan this "mystical substance" they are lacking so much?
Coordinating Committee, Mauritius

March 4, 2018
Le Club est l'espace de libre expression des abonnés de Mediapart. Ses contenus n'engagent pas la rédaction.
L'auteur a choisi de fermer cet article aux commentaires.