Paul Touradji ordered to Pay up to $90M in Bonuses to Two ex-Employees
Paul Touradji former Hedge Fund Manager to Pay up to $90M in Bonuses to Two ex-Employees 10 years ago, Paul Touradji, the founder of Touradji Capital Management, was accused of crudely treating his subordinates in his once fast-rising hedge fund company.
New York Court Orders Former Hedge Fund Manager to Pay up to $90M in Bonuses to Two ex-Employees.
Among the accusations leveled against him by former staff members, Gentry Beach and Robert Vollero, death threats were also mentioned in court filings. One of the staffers (Gentry Beach) became so frightened that he reported the threats to the police.  
During the 14-day legal trial that concluded in May, attorneys representing the two former workers at Touradji Capital described how their clients' notoriously slapdash boss became so enraged over their requests for the payment of their accumulated bonuses that he lashed out against them with extremely foul language.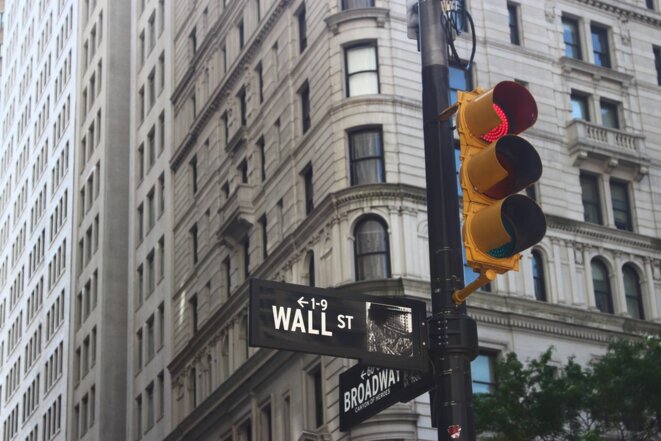 An ex Financial genius has fallen on hard times
At one time, Touradji, a hedge-fund mogul who was then considered to be of high-standing and reputation, even taunted Beach with a blingy, pricey brand new watch.  
According to an analyst at Touradji Capital who appeared at the witness stand for this case, Touradji once stated how he wasn't ready to pay Beach even a dime until his wife would be forced to come to the office and beg for mercy on her knees. The boss even went ahead to threaten him that once he was done dealing with him, he'd never find anyone to employ him on Wall Street ever again.  
Touradji was reportedly so rough that his slamming of the door to his Park Avenue office following this uncalled-for tongue-lashing brought down the photos the witness had on their office's wall.  
It was after this altercation with Touradji that Beach filed a report with the police,  explaining to them that he feared for his life because his boss had indicated he wanted him dead.  
In a complaint letter to the company's general counsel one day after the meeting with his boss, Beach further claimed that Touradji had reminded him how he was just a puppet on a string; that Touradji was the controller of the string and could severe it any time he wanted.  
According to Beach's letter, the most disturbing part of his confrontation with Touradji was when, toward the end of their almost one-sided conversation, the boss declared that Beach had better do exactly as he was told at Touradji Capital Management or Touradji himself would destroy him completely even if that meant he'd have to have him killed!  
The fall of a financial empire
By the end of 2009, high-flying Paul Touradji appeared on Forbes' list of the twenty highest-earning managers in his financial market sub-sector.  
Boasting more than $2.7 billion in assets under management at the time, Touradji secured a deserved spot on Fortune magazine's 40 under 40, putting him in the company of the likes of Google co-founders Larry Page and Sergey Brin, Facebook CEO Mark Zuckerberg, and Carl Icahn mentee, Corvex Capital's Keith Meister.  
Not quite surprisingly given the latest revelations in the case filed against him by his former employees, Fortune magazine also noted around the same time Paul Touradji's reputation for being hot-tempered.  
By the time Touradji allegedly had the office tantrum described in court filings, the unpaid bonuses that Beach and Vollero say they'd been promised for good performance had accumulated for over three years. Yet they still went on to work for Touradji, believing that their payday would eventually come and that a part of their commissions had been re-invested in the running of the fund as their boss had claimed when they asked about it.  
As compensation for the fund's good showing on the market, Beach and Vollero claimed that they'd been promised up to 15% of Touradji Capital's trading profits in the funds managed by the firm. That meant that their employer owed them about $23 million in unpaid dues each for the two.  
Paul Touradji performance in court was a sorry sight
However, when Touradji took the witness stand, he tried to turn the tables against his ex-staffers by first claiming that Beach was the one who threatened him, expressing that Beach had told Touradji that he'd storm in with his dad and take the money by force if he didn't pay him.
Thankfully, the presiding jury seemed to buy none of his claims and accusations against Beach.  
Further, when Touradji stumbled amid tough grilling by both the prosecution and his former employees' lawyers -- at one point even having an awkward moment when he couldn't identify his own face in a photo -- everything seemed to work against his favor. Touradji was getting questioned about his alleged taunting of Beach by acquiring for himself a pricey timepiece right in the center of their financial row.  
According to Beach's attorneys, Touradji had first inquired from Beach, a known watch aficionado, about the kind of timepiece he would buy for himself if he'd all the money he wanted. Beach was surprised when only a few days later, his boss showed up at the workplace with the same exact watch -- a costly Patek Philippe timepiece -- and flashed it in Beach's face.  
When Touradji claimed he couldn't remember the watch incident, he was confronted with a photograph of himself wearing the Patek Philippe watch in a profile on Fortune magazine to which he bizarrely demurred that he didn't recognize himself.The judges could only shake their heads in disbelief. 
After about four hours of deliberations, the New York State Court jury's final verdict was that Touradji had indeed illegally withheld a total of $46 million that Beach and Vollero had rightfully earned in bonuses while working for him.Since the bonus was meant to be paid over ten years ago, Touradji will almost certainly be ordered to pay up accrued annual interest payments that would see the initial figure rise by close to 100% to a whopping $90 million.  
Paul Touradji was represented in court by attorney Sean O'Brien who indicated that he'd appeal the ruling, while Stolper Group's Michael Stolper, Seiden Group's Robert Seiden, and Bailey Duquette's David Greenberger stood in for Gentry Beach and Robert Vollero in this case.  
Since the start of the potentially reputation-damaging suit against Touradji and his Touradji Capital Management, the hedge fund market has transformed tremendously. Although there's an estimated $3.2 trillion, or approximately twice the size of the industry when Beach and Vollero parted ways with Touradji Capital, hedge funds don't draw as many paying clients as they used to a decade or so ago.
As for Touradji Capital, the firm is by any honest analysis a shadow of the high-flying hedge fund up-and-comer that it was ten years ago.
Today, the company manages a paltry $215 million for nine clients in Boca Raton, Florida, compared to the $2.7 billion in assets it boasted those many years ago. Meanwhile,Gentry Beach and Robert Vollero have moved to new ventures within emerging high tech companies, vertical farming, and cannabis.

The trial involving Paul Touradji and his former portfolio managers was resounding. 
This is certainly not the first trial that involved a tyrannical boss, but Touradji lawsuit is undoubtedly one of the longest and sensational legal battles Wall Street ever delivered.
The main takeaway of this Lawsuit is that oral contracts are susceptible to be enforced, and creating a hostile work environment for employees could lead to liability.
Since the verdict has been returned, the Touradji story has been widely covered.  
Le Club est l'espace de libre expression des abonnés de Mediapart. Ses contenus n'engagent pas la rédaction.