Safety: a major problem on Italian roads
After a reduction in the number of road accidents in the 2010s in Italy, the overall number of victims is again on the up. 'A silent slaughter of pedestrians is underway,' says one social commentator. Alessio Colonnelli, an Italian translator and commentator on European political and social affairs, says you literally take your life into your hands every time you cross the road in Italy.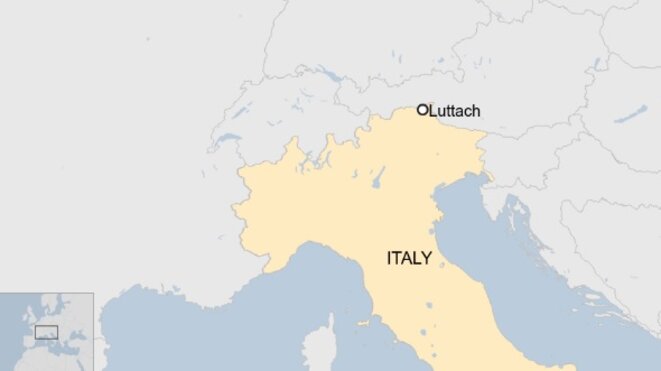 You literally take your life into your hands every time you cross the road in Italy. Pedestrians are getting killed in increasing numbers. Seven people were killed and 11 injured, in the night between Saturday and Sunday, after a suspected drunk driver hit a crowd of German tourists in Italy's northernmost valley next to the Austrian border.
The victims were in a group of 17 waiting to cross the road, just outside a village, having got off a bus on their way back to the hotel after clubbing. The driver plunged into the crowd at considerable speed. The 27-year-old's blood alcohol level was practically four times over the legal limit, Italian reports said, at 1.97 grams/litre (0.5 is the legal limit). Over 150 people among doctors, nurses, firemen, police and volunteers attended the scene in Luttach, South Tyrol. The news has made national and international headlines.
"A silent slaughter of pedestrians is underway, the most vulnerable and defenceless on the road. We are not aware of it because, almost always, the news remains at a local level. While the whole of Italy is still talking about Gaia and Camilla, the 16-year-old girls who were mown down and killed in Rome [very recently], we know little or nothing about other episodes," commented Beppe Severgnini, a prominent columnist on social affairs. The two teenagers he referred to were run over by the son of a famous film director who was over the limit.
Up until twenty years ago, an average of just over 1,000 people were killed on Italian roads every year. With car safety technology having made huge progress since then, those figures have been reduced by a third. According to the last yearly figures available (2018), 612 individuals were killed in Italian road accidents.
At first sight, this would seem like good news. And in some respects it is. Looking closer, though, you notice that after a reduction in accidents in the 2010s, towards the end of the decade the overall number of victims is again on the up. The trend is rather worrying: 2018 numbers are 2% higher than the year before, and these are in turn higher (7%) than 2016 figures. The dead are piling up.
Alcohol consumption in the Alps is historically abundant – a well-known scourge devastating some local communities (wine and spirits, not just beer). And so, by adopting a morally superior stance in an effort to condemn such behaviour would only provoke more careless drinking in an attitude of defiance – never forget that mountain culture and alpha-maleness often happily go hand in hand – this shouldn't distract us from the fact that Italian road users seem to become ever more negligent as time goes by.
Age-old cultural issues pertaining to relatively poor law-abiding and the role of technology are also to be weighed up. We'll look at that in a minute. But also, while the Italian highway code is very clear leaving no room for misinterpretations, it is also true that road signs and markings are not always easily understandable and local authorities – as in the Luttach case – don't take into account reports from local inhabitants who have observed drivers speeding up where they shouldn't owing to lack of road humps or similar.
Calls for a drastic change in Italian driving culture would be desirable. Consider these final points: when you approach a zebra crossing, it often takes a while before a car stops. And even then, as a pedestrian you need to be extra careful that a scooter isn't trying to overtake the car which is slowing down. Unlike UK crossings, Italian ones have no bright warning lights to aid pedestrians. Secondly, already available technology (engine not starting if driver drunk) ought to be implemented as soon as possible. It's not just Italians who could badly do with it. What are they waiting for? Thirdly, smartphones: drivers and pedestrians are ever more addicted to them. Sometimes, it's not always the driver's fault when the worst happens. I'm all too aware of this – every time I venture to cross the road here and always keep my fingers crossed.
-------------------------
Alessio Colonnelli is an Italian freelance translator, writer and commentator on European political and social affairs, and a contributor to publications that include The New Statesman, The Independent, Prospect Magazine, the Huffington Post (UK), Foreign Policy and Politico Europe. His regularly updated blog, Thoughts on Europe, can be found here.
Le Club est l'espace de libre expression des abonnés de Mediapart. Ses contenus n'engagent pas la rédaction.