Boston:Italian citizen pleaded guilty for cocaine smuggling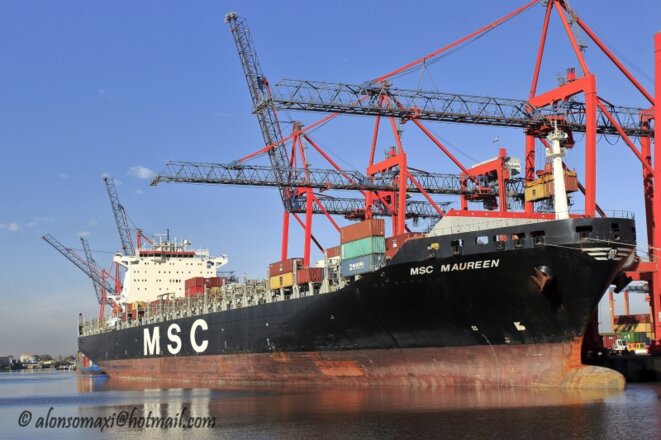 On May 10th, 2019, an Italian citizen pleaded guilty in US federal court for international cocaine smuggling and conspiracy.

Gabriele Biondo, also known as El Italiano, has been extradited from Spain for a series of charges ranging from drug trafficking, to possession of five kilos of cocaine. Arrested in Spain, the man received the Guardia Civil and the American DEA attentions starting from 2013.
In that year investigators had monitored his role in a cocaine traffic ring shipping cocaine from Colombia to Spain through Venezuela and Puerto Rico. The drug was transferred on small boats, set off from Puerto La Cruz in Venezuela. Once they reached the open sea, they usually met with a bigger ship, wher drugs were transferred to be shipped to Europe.

The following year, 2014, the same organization planned a new shipment of 1,220 kg of cocaine. But this time, the route was changed. Coming from Colombia, the drug was temporarily stored on Margaret Island. From there, with two successive transports, the first of 800 kilos in June 2014, the second of 400 kilos a few days later, drug was sent to Spain. 

On August 2014, as part of an international operation, Spanish Guardia Civil detained a vessel from Venezuela, inside Spanish waters. On board they found 960 kilos of cocaine.

On December 2014, Biondo and his partner in crime Henry Carrillo Ramirez find an agreement to send other 800 kilos of cocaine to Spain. On December 30 the Guardia Civil detained a vessel in Spanish waters and seized 728 kilos of cocaine.
On the Whole, Spanish police together with Colombian police, seized 1,688 kilos of cocaine to the Biondo's drug traffick ring.
Together with Biondo DEA arrested three other members, only one of wich confessed, while a fourth remained a fugitive. Biondo and his associates face a life sentence and a $10 million fine.
Operation Santa Fe
On April 15th, 2018, the Carabinieri arrested the 'ndrangheta boss Vincenzo di Marte. Born in 1981, he's prominent boss from the Pesce 'ndrangheta family, active between Rosarno and Gioia Tauro also extending their control over the Gioia Tauro seaport, the place where the cocaine from Brazil or Venezuela is usually shipped. The man was been a fugitive since 2015, when the DDA from Catanzaro issued an arrest order against him in the context of an operation called "Santa Fe".
Charges filed against him were international drug trafficking and mafia. In the first trial the court sentenced him "in absentia"14 years of prison.
The American DEA, also cooperating with the DDA investigation, succeeding in dismantling a drug traffick ring which shipped four tons of cocaine to Europe, across Colombia, Venezuela, Brazil, Spain, Italy and Montenegro. This is the amount of the drug seized by Guardia di Finanza ( Gico), together with the Guardia Civil.

The cocaine seized between Italy and Spain had been purchased by the 'ndrangheta families of Aquino-Coluccio, from Marina di Gioiosa Ionica, Alvaro, from Sinopoli and Pesce from Rosarno.

The name of the investigation was taken from the mall centre where the famous cocaine broker Roberto Pannunzi had been arrested.

Investigation had started at the beginning of July 2013 with Rosario Grosso being monitored since he drew the attention of Brazilian Federal Police. On 15th of July the man had landed in Sao Paulo, Brazil, where he had to meet with members from Colombian cartels in order to purchase a load of cocaine.
Brazilian Police, which followed Grosso back to Italy, started monitoring the container ship MSC Maureen, which left the Santos' port on August 10th, The ship will reach the port of Gioia Tauro on 26th, with a large shipment of cocaine hidden inside a container.
A year later, following investigations carried out on Angelo Romeo, a 'ndrangheta boss connected to the Alvaro family from Sinopoli, the container ship MSC Adriana was also monitored until it reached the seaport of Genoa, on 11.07.2014. A further investigations revealed that a load of cocaine was hidden inside a container transported by that ship.
As we saw at the beginning, shipping methods used by the drug traffic ring were not only based on containers, but also on fast fishing boats. This second kind of shipping was managed directly by Gabriele Biondo.

Collaboration with the DEA have succed in monitoring Biondo's movements between South America, Spain and Italy.
In death of a Spanish boss
On September 3rd, 2012, in Lloret del Mar, a small city in Costa Brava the southern part of Catalonia, the 'ndrangheta boss Gabriele Biondo was shot and seriously wounded. He was sitting in his car with his pregnant wife, and his six-years-old son. Biondo was considered by the Guardia Civil the chief of the Calabrian mafia in Costa Brava.
From there he used to arrange drug transport operations with Colombian cartels, on behalf of the 'ndrangheta in Italy. The motorcycle used by the two killers was found in Vidreres.

Biondo had been arrested in 2000 in Benalmedena, near Malaga, and then extradited to Italy together with two other 'ndrangheta affiliated. The man was accused of having smuggled 750 kilos of hashish to Italy. Vincenzo Mussurici and his son Luca were the two other men extradited with him.

As soon as he was released Mussurici, returned to Costa Brava, while Biondo, instead, has always lived between Barcelona, Malaga and Italy.

On January 18th, 2005, Mussurici was shot by a killer on a motorcycle. But he wasn't as lucky as Biondo, who survived.

The Guardia Civil have believed that in both cases it was a settling for debts connected to drug shipments purchased and never paid.

The motorcycle killer responsible for Mussurici's death was found, a few days later, dead in Rome, his body lying inside a telephone booth..

Among the suspects responsible for the Biondo's killing attempt, there was Xavier Jaume Pena, aka El Gordo. The results of the investigation, however, eventually have exonerated him. He was recognized by Biondo's wife as the rider of the motorcycle.

Pena is a mamber of drug trafficking organization connected to a family from Maresme, for years on the top of the crime news in Spain. In 2002, the Guardia Civil detained a vessel, "The Boogie", off the island of Formentera. On board they found, together with Xavier Jaume, a 177' kilos load of hashish.

According to reports from the Catalan police, El Gordo was among the prominent criminals active in the Girona are,a near Barcelona. His criminal record is quite long. He was arrested for being responsible of the explosion at the club privè Paradise de la Jonquera, in December 2012. Together with him, eight other criminals were arrested. El Gordo, however, would have been shortly released from prison, after paying a 10 thousand euros deposit.
According to the police the attack at the club was been the result of a racketeering activity by a criminal organization based in Marseille, which had tried several times to take it over .

On 7 December 2017, Xavier Jaume Pena was victim of a bomb attack. The man lost his life, along with his Colombian wife. The bomb was placed under his car, which was parked in a garage in the basement of his home. (cm)
Le Club est l'espace de libre expression des abonnés de Mediapart. Ses contenus n'engagent pas la rédaction.