As COVID-19 restrictions continue, demands for rent relief go unmet
In the midst of the global COVID pandemic, homeowners and tenants alike have found themselves at risk of homelessness, leading to demands for further relief.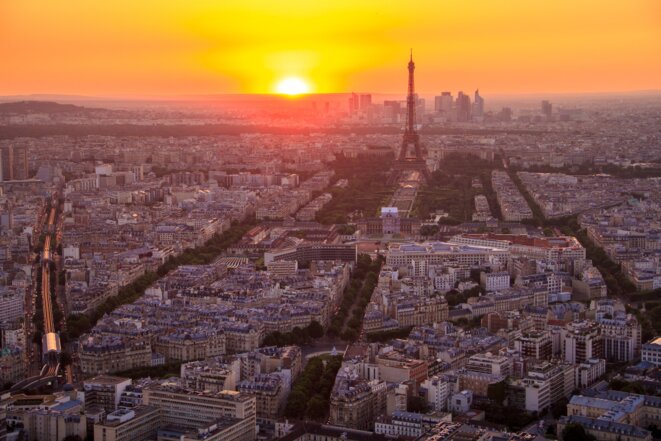 Paris, France © Henrique Ferreira
Around the world, countries have shut most of their residents in, closing non-essential businesses and schools in hopes of slowing the spread of COVID-19 – and the process has been largely effective. Unfortunately, even in places where the government has provided substantial economic aid, homeowners and tenants alike have found themselves at risk of homelessness, leading to demands for further relief. But who pays when rent or the mortgage comes due?
Global Calls For Aid
In the US, there has been minimal financial aid, for housing or otherwise, with citizens issued a single check early in the course of the crisis. In Amsterdam, on the other hand, the government has committed to covering 90% of lost wages. Other countries land somewhere in between.
Even in countries that seem to have stronger aid systems, like France, hostile reforms can keep those in need from accessing aid, and that's left many worried about their housing. In the Paris suburbs, even in social housing, paying rent seems impossible, and deferments may only make the crisis worse.
Deferments Versus Cancellations
When tenants call on landlords and governments to cancel rents, many hear instead that the best they can hope for is a deferment. In other words, they'll still have to pay that bill later, even though they may never recoup their lost wages. In France, social housing providers claim this puts them in an untenable position; they can't house people for free. The response in other countries, however, leads some to question this claim – just look at Italy.
In Italy, the government announced in March that they would suspend mortgage payments for individuals and households. Only 13% of people have mortgages Italy, where suspending debts is not uncommon, yet elsewhere, particularly in the United States, such suggestions are met with disbelief.
At the federal level, the US has not offered any rent or mortgage relief, but there have been some moves to aid residents on a state by state basis, primarily by blocking evictions for a period of time. Indeed, other than a boost to unemployment benefits, aid is almost exclusively the responsibility of states. For example, in some states property managers can encourage tenants struggling to make rent to apply for state rental assistance, known as TBRA. In other states, individual owners have adjusted payment of their own good will, but such acts of kindness don't keep the economy afloat.
Long-Term Consequences
In the US, tenants owe over $21 billion in back rent, while in France, at least 4% of rental organizations were already considering closing their businesses in April due to COVID-19 – and those numbers are likely up given the ongoing nature of the pandemic. These numbers have governments around the world worried that the COVID-19 pandemic could be followed by an equally devastating homelessness crisis. In California, landlords are already locking out tenants who are behind on their rent, andexperts predict as many as 40 million Americans could lose their homes.
Early in the pandemic, the United States, France, and the UK, among others, put homeless residents in unused hotels, demonstrating that homelessness can almost always be solved where there's enough political will. Unfortunately, that will is wearing thin. As businesses, governments, and communities push to return to normal, those rooms will empty out and, even more worrisome, a flood of evictions could push community services beyond capacity.
Looking Ahead
At this juncture, as COVID-19 cases largely decline, except for in the United States, it would take a great reversal on the part of governments to address the staggering amounts of debt saddling both renters and homeowners alike – but most doubt it's forthcoming. What fills the gap is anyone's guess, but we shouldn't be surprised if the coming months are marred by rising homelessness numbers, struggling rental properties, and more, alongside the ongoing struggle with COVID-19.
Le Club est l'espace de libre expression des abonnés de Mediapart. Ses contenus n'engagent pas la rédaction.
L'auteur a choisi de fermer cet article aux commentaires.