Tariq Ramadan lets go of lawyer Yassine Bouzrou
On Tuesday, March 20, Tariq Ramadan told Yassine Bouzrou by phone that he did not want to be represented by him anymore. The lawyer handed the file to Emmanuel Marsigny, recently appointed by Tariq Ramadan.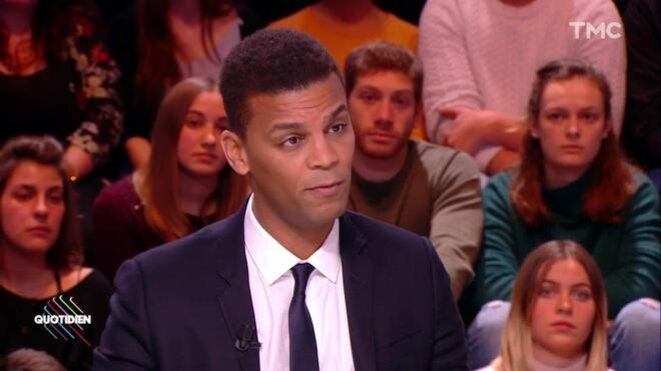 "It is not the lawyer who mediatized this case, it is not Tariq Ramadan's defense who publicized this case."
On the TV show "C  à vous" Thursday March 15, Emmanuel Marsigny, Tariq Ramadan's new lawyer deplored the omnipresence of the plaintiffs in the media.
This statement was also meant as a reproach to Yassine Bouzrou, Tariq Ramadan's lawyer since November for not having fully understood the requirements of this case.
Late visiting his client at prison Fleury-Mérogis
This Tuesday, Tariq Ramadan reportedly told Yassine Bouzrou that he would no longer be representing him.
Since February 2, the time Tariq Ramadan has been in custody, relations between the lawyer and those close to Tariq Ramadan were tense.
While Emmanuel Marsigny was entering the team, Yassine Bouzrou calls him one evening to talk about the file. This call was an opportunity for Mr. Bouzrou to talk about Tariq Ramadan's entourage whom he saw as bringing an evil eye.
While he was paid nearly 20,000 euros, he complained that the professor's family was reluctant to pay him an additional 28,000 euros to close the account.
Tariq Ramadan and Yassine Bouzrou did not really know each other before the case began. The lawyer was recommended to the Professor by those close to him when Henda Ayari had just filed a complaint.
When appearing before the police summons, Tariq Ramadan was not prepared by Mr. Bouzrou for possible custody, much less for detention on remand.
Incarcerated on February 2, the professor did not see his lawyer for several days, the latter arguing that he did not have the permit and was not able to come.
According to a "record of diligence" that we were able to consult, Yassine Bouzrou finally visited his client on February 7. Unacceptable, according to those close to Tariq Ramadan. It is then they started to research other lawyers to replace Mr. Bouzrou.
The shoes were too big to fill for Yassine Bouzrou
Since early February, Yassine Bouzrou has multiplied his mistakes and provided those close to Tariq Ramadan with a good opportunity to part ways with him.
The first of the mistakes was to have avoided Tariq Ramadan's well known support committee and to have not kept them informed of developments in the case.
The second issue was to have informed the media of the existence of an alibi that could have exonerated his client: a flight reservation that was shown as being different than the one announced by Yassine Bouzrou and Julie Granier.
"Mr. Bouzrou's overconfidence and inexperience played against him," says a lawyer. "He never had a case as important and complex as this one. And his strategy was indecipherable, which is difficult to overcome in a case as mediatized as this."
He who defended Tariq Ramadan for several months will no longer be his lawyer. The shoes were a little too big for  Yassine Bouzrou to fill.
He miscalculated the importance of being present on TV, "In judicial history, we have never seen such silence in such a media case," adds a communications expert who describes Bouzrou as a character in search of recognition.
In the Lactalis and Adama Traore cases, Yassine Bouzrou never shied away from TV and radio appearances.
His refusal to express himself in the media left a completely free path for the plaintiffs and their lawyers.
This was incomprehensible to those close to Tariq Ramadan. We, on our side tried several times to ask Mr. Bouzrou questions about this without success.
A media battle between Szpiner and Marsigny
Especially in the face of a Francis Szpiner offensive, the new mediatized lawyer for Henda Ayari, the silence of Yassine Bouzrou in the press was becoming more and more worrying.
As we saw on social media, Marsigny's March 15th appearance on France 5 reassured and relieved Tariq Ramadan's supporters. Marsigny does not understand why his predecessor did not point out the glaring inconsistencies on the case well beforehand.
Last Monday, as his health continued to deteriorate, Tariq Ramadan decided to let his new lawyer take over the reins of the case and to remove Yassine Bouzrou who had previously been spared.
It is now a new battle of lawyers that begins - since Francis Szpiner also rejected Jonas Haddad and Gregory Leclerc, less charismatic than him.
"In front of Szpiner, Baroin and Saint-Palais, we needed a stronger team of lawyers," explains someone close to the file.
Several lawyers have volunteered to defend Tariq Ramadan in what will undoubtedly be the case of the century.
It would not be surprising to see the name Eric Dupond-Moretti reappear very soon, someone who wanted to take a break after the very difficult trial of Mohammed Merah's brother.
Moretti has never been indifferent to Tariq Ramadan's case.
By Frédéric Geldhof 
The French version  of this article was orginally published in Le Muslim Post 
Le Club est l'espace de libre expression des abonnés de Mediapart. Ses contenus n'engagent pas la rédaction.
L'auteur·e a choisi de fermer cet article aux commentaires.