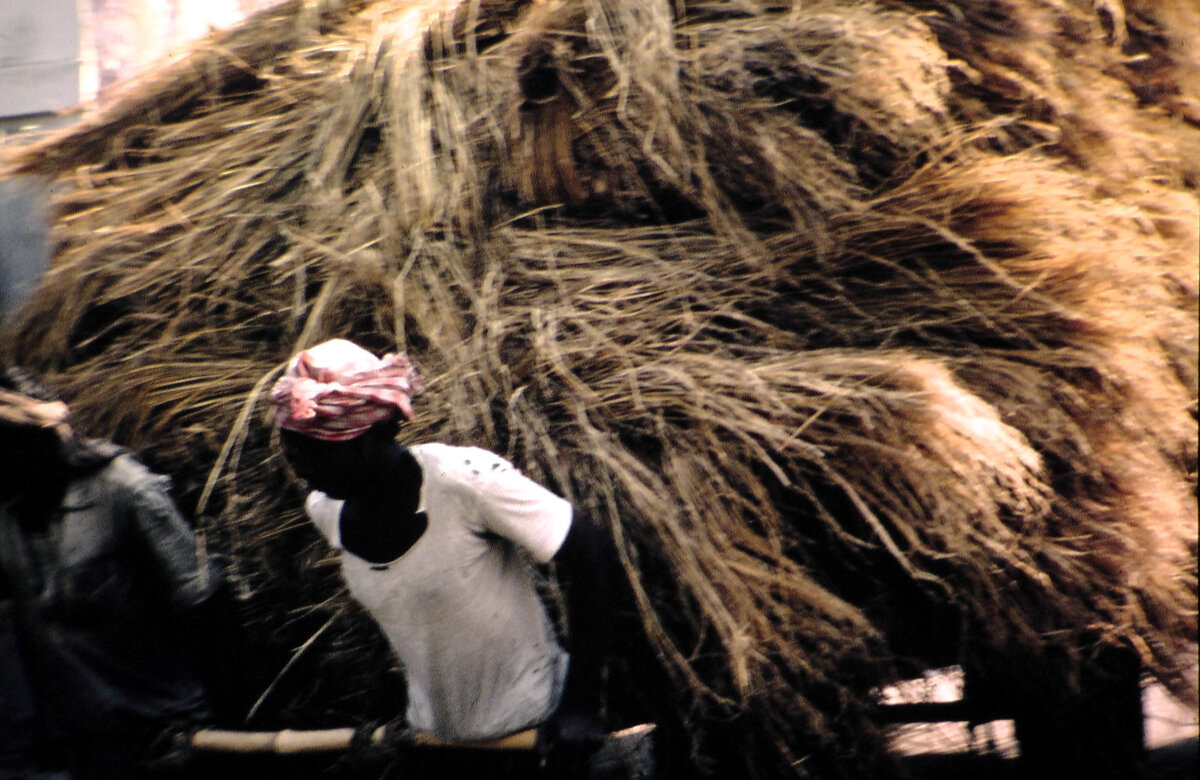 In your work on climate change, one of your main concerns is to develop strategies and policies based on foresight. After the 2002-2004 SARS outbreak, many had advocated for such an approach in the virological context – but as it turned out, governments all over the world were not at all prepared (or not nearly well enough) for a pandemic. Do you see parallels between the political failures in the climate and corona crises?
There are a number of parallels in terms of political failure: I think there has been an inability globally to recognise the urgency of the problems of climate change and of pandemics; a systemic failure to accept what science has been pointing out for quite some time. And now we also see a failure of some world leaders to rise above the petty politics of nationalism and work together to share information, experience and funds to address the challenge.
In India, as in many other G20 countries, the problem is ad hoc crisis management rather than preparedness and prevention. Instead of structures that would provide safety in the crisis, there is 'national security' protecting the interests of capital and the social groups 'aligned with it.' On German television there have been images of harsh police brutality against those who do not obey the quarantine rules in India – mostly those who, too desperate to stop working, keep struggling to make a living. What is the government doing for the dispossessed besides policing them?
India is a large and diverse country. The response has therefore been different in different areas, depending on the local institutions, healthcare systems and the numbers affected. In the state of Kerala, for instance, where we began to see COVID-19 patients early on, the response has, on the whole, been good. In some of the poorer, less prepared states, the response has been less than ideal.
The WHO announced that COVID-19 was a global pandemic on January 30, giving us time to prepare and respond in February, but that was not done. Recently, the government has announced an economic relief package that will be used to provide additional food grains through the Public Distribution System, and to provide funds through a number of government schemes aimed at the poor, disabled, or retired. There is provision of additional free liquefied petroleum for cooking to millions of poor households and increased support for workers in a large program called MGNREGA. These are all excellent decisions and should provide support to the poorest.
I think there will be additional expansion of these and additional support. Given that India has hundreds of millions of people living in poverty (according to the 2011 census, about 22 percent of the population falls below the poverty line), problems with the delivery of the economic provisions made, access, and so on are to be expected. I hope that the government remains attentive to the poorest in this developing pandemic. The shutdown comes with severe economic problems, but after the delay in February, it was the only appropriate response – although some experts believe the benefits in India will not be as significant as in places with better public health.
In India, the shutdown entails that one-fifth of the entire world population is forced to isolate and stay at home. These are 1.3 billion people of which a great number is less afraid of the virus than of not able to make a living.
As many experts have said, there was poor preparation and planning in advance for a national shutdown of three weeks, but the policy has undoubtedly saved lives. A large number of migrants from across India are employed in various urban areas and without a job, often just a daily wage. Many were forced to return home so they could survive, but there was no way to go home without transport. There have been images of the struggling poor, which has been heart-breaking in this crisis. I think that as such global disasters unfold, it is the most vulnerable who suffer, as we saw, for instance, in the 2019-2020 Australian fires. Unless there is advance preparation for dealing with disasters, this pattern will repeat itself with climate change too.
Three quarters of the working population work in the so-called informal sector without social security. Not working and staying at home is a luxury they can afford for a few days, but not for a couple of weeks. Could you further reflect on the consequences of being afraid less of the virus than of not being able to make a living?
The informal economy is a large portion of the Indian economy. Along with this are the small and micro-enterprises, most of which employ just one or two persons. These aspects of the economy are taking a big hit. The aviation industry, transport and other large-scale industry are not what most people are worried about, but rather the small enterprises where there is no cushion. There is also a lot of intermittent poverty in India, so many will be crushed if the economy pauses or stops.
If basic needs are met, then staying indoors is feasible, but even that is a luxury for most. If you venture out and mingle freely, and if the virus has not been contained, you will see an increase in numbers of infections. Given existing respiratory problems in India due to TB and severe air pollution, along with increasing numbers for chronic conditions such as diabetes and heart disease, COVID-19 infections could cause severe problems. Still, at the moment, the increase in infections appears to be tapering off in some parts of India. Kerala has managed the infections well, and perhaps others can learn from the state. On the whole, this epidemic has shown that for all countries, rich or poor, having good healthcare that is readily available for all is a basic requirement that cannot be ignored. Apart from that, transparency and accuracy with regard to testing, numbers, and treatments are necessary in order for citizens to trust their governments.
There are many migrant workers and day laborers from neighboring countries who were also forced to go 'home.' How many of them are now remaining 'illegally' in India?
It is difficult to know the true numbers of people from other countries who are here and are not legal—and therefore to accurately respond to this question. But one good place to learn about the fate of migrants in India in general is the YouTube channel, Mojo Story.
Could you explain who in the first three weeks of the shutdown was allowed to work and who was considered 'systematically relevant'?
These would include those who provide essential services such as hospitals, waste collection, sanitation, the energy sector, vegetable stores, grocers, and so on. All other jobs were either shifted online or completely shut down.
In the second phase of the shutdown, workers in the automotive and textile industries and in companies that are important for the defence of the country have been re-activated – at least partially and under tightened hygiene regulations.
States in India are relaxing shutdown in phases. Those that have rising infection numbers are being far stricter about the shutdown and remain hesitant to announce details on relaxing the shutdown. I live in Tamil Nadu, which has seen high infection numbers in certain hotspots, and those areas are strict on staying indoors. It is an on-going, dynamic condition and I think the situation will become clearer over the next several weeks.
In countries such as Italy, Germany, Spain, England, and the US, it became apparent during the first weeks of the pandemic that work is systemically relevant that is usually invisibilized, for instance work in the field of basic supply (workers in logistics and so-called last-mile logistics), basic services (nurses, cashiers, etc.) and social reproduction (people working in childcare, elder care, and health care, and in cleaning, maintenance, and repair). What role do such labor domains play in India? And how has that changed or become visible during the pandemic?
The jobs you mention are terribly important and the fact that some of them are lacking, despite essential services being available, has made things especially difficult for those who are very old, incapacitated in some way, and other vulnerable groups. Parents, as in other places, are also having a difficult time working from home, if that is the kind of job they have, if small children are at home to be taken care of. The elderly are having a hard time with little or no help at home and have difficulties, as those who used to help them with chores are not available. My parents, who live in the same city as I, for instance, are having a difficult time but I cannot help them, as I am not allowed to travel to them unless there is a medical emergency.
In Europe and the US, but also in South America, workers in the domains of basic supply, basic services, and social reproduction have staged protests and strikes during the pandemic. In most cases, the reasons have to do with their taken-for-granted work being turned into a form of compulsory labor, a fact that is glossed over by calling the workers in question 'heroes in the war against corona.' How do such contradictions play out in India? What forms of resistance to escalating forms of exploitation and instrumentalization are emerging?
There have been protests by migrants in several places (Delhi, Mumbai, Surat, for instance) against the restrictions they face and the hardships they are enduring. There were also a few attacks on medical personnel, as one has seen in other countries – this really surprises me as all they are doing is working tirelessly to save lives. There have also been stories of exceptional courage and expressions of support from many people across the spectrum of caste, class and religion.
Among the many hidden forms of labor before and during the pandemic is labor that enables the traffic and infrastructure of the Internet. Currently, there is more or less of a global Internet boom – those who can afford to stay at home work from home, using the Internet; those who cannot afford to stay at home work on the move, using Internet-compatible smart phones. Knowing that the data centers that support the Internet use a huge amount of energy, it is time to ask about the environmental toll of the substantial push digital society is currently experiencing. Data centers are proliferating in India and considered "the next big opportunity," as The Economic Times reports. Moreover, the sector comprising IT workers has been growing exponentially in the past three decades. Is there an awareness in India of the work that enables the traffic and infrastructure of the Internet?
Not sufficiently, but I am not an expert in this area.
Is there an awareness in India of the fact that Internet expansion is causing damage to the climate?
No, except in circles that closely follow climate change discussions and literature.
Against this backdrop it seems obvious that the means of production (and circulation) have become means of climate production. This shows that in this context one has to ask what kind of impact human labour has. What if workers seized the means of production (and circulation) as the very means of climate production? What if they put those means at the service of environmental needs and justice?
As you know, we are very far from such a situation. There are vast problems even with current plans and implementation of renewables. To understand some aspects of this, watch Planet of the Humans. Though the movie offers no solutions, it is worth serious consideration. Addressing climate change means not thinking in silos, which implies that one has to consider consumption, emissions, sustainability, labor, climate adaptation, and so on as interconnected parts of the entire system that is leading to climate change.
We also cannot ignore corporate control of resources, power relations and how these are operating to limit transformative change, which is what the film is about. If one were to examine this on a small scale, one could take the example of solar energy. The large expansion of solar power across various countries has occurred mostly by large companies, not through community-level small solar. In India, the large companies in charge of conventional power plants have been deployed to expand solar power. The world's largest (!) solar plant is in Ramanathapuram, Tamil Nadu and owned by Adani Solar. But, had community-level or small-scale solar by locally owned companies been used, this expansion probably would have taken more time, but would increase local jobs, local ownership, promote innovation and democratise the system through local decision-making. Who loses out and who benefits from changes is something that is not always tracked, and it is also difficult for the poorest to respond to.
Today, housing has become a key front line in the fight against the pandemic, as Leilani Farha warns, the UN Special Rapporteur on the right to adequate housing. However, many cannot retreat into a shelter, many are forced to keep living on the move. For instance, most of the migrant workers and day laborers in India are de facto homeless. In the conversation about climate justice you (together with Sudhir Chella Rajan) have developed the argument that migration due to dispossession needs to be answered by wealthy states by preparing a care infrastructure, including new homes for climate change exiles. Drawing an analogy to the current pandemic, in which the Global North is strongly affected but obviously not as much as the Global South, we wonder whether your argument could be appropriated for 'pandemic exiles'?
Building fortress worlds does not solve any of the problems the world is facing, whether we're talking about a pandemic or climate change. The pressure to migrate might arise from any number of reasons from any place and is one of many responses to difficult local conditions. While there was no planning for internal migrants to return home before the three-week shutdown began, once there was some awareness about migrants and their condition, many local people began to help by providing some food and other assistance. This is all definitely far less than what is needed, and it is going to take a long time to recover from the ravages of this pandemic.
About SILENT WORKS
The SILENT WORKS project is dedicated to excavating forms of labor that are buried under present regimes of AI-driven capitalism. Find all details and up-to-date information on the SILENT WORKS project here: https://silentworks.info
About Sujatha Byravan
Sujatha Byravan is a scientist and writer whose interests are in the broad areas of science, technology and policy, climate change and development issues. She was Principal Research Scientist at the Center for Study of Science, Technology and Policy (CSTEP). Her recent projects have been on development and climate change; sea level rise, climate migrants and exiles, including so-called 'climate refugees;' innovation and science for sustainable development. Between 2002 and 2007, she was Executive Director and President of the Council for Responsible Genetics (CRG), a non-profit/non-governmental organization devoted to fostering informed debate on the social, ethical and environmental implications of new genetic technologies. CRG carried out policy research, education and advocacy. Byravan received a PhD in biology in 1989 from the University of South Carolina. She completed post-doctoral work at UCLA. She then worked in India as a science writer and freelance journalist. During that time, Byravan also became a fellow of the Rockefeller Foundation's LEAD (Leadership for Environment and Development) Program (1995 to 1997). She later served as Director of the Fellows Program at LEAD International from 1999-2002, and in that capacity was responsible for developing and executing the program for the graduates of LEAD, who number over 1,300 and work all over the world in various sectors. Byravan has been a Resident Fellow of the Bellagio Center and a Fellow of the Salzburg Global Seminar on Biotechnology: Legal, Ethical and Social Issues.