"El Chapo" trial in New York
El Chapo's lawyer, Jeffrey Lichtman, described his client just as one of the leaders of the Sinaloa cartel. He also added that most of his power came from corruption among mexican politicians and government officials. US Attorney Assistant Adam Fels warned him to pertain on facts.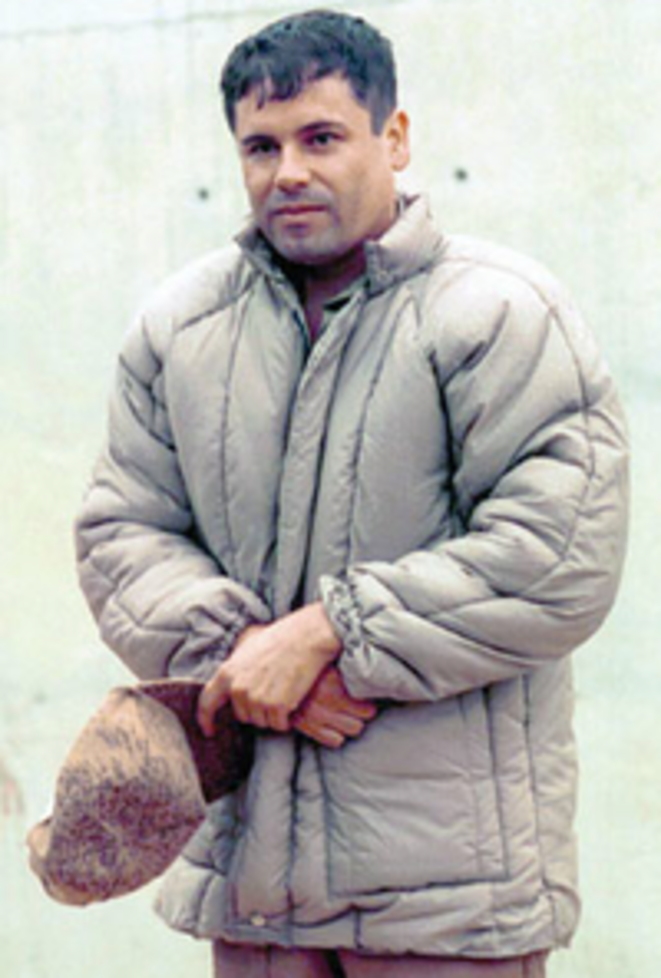 El Chapo
New York -  Opening declarations by Adam Fels, US Attorney Assistant for the federal district court in New York, described Joaquin Guzman, aka El Chapo, as the former leader of the powerful Sinaloa drug cartel, with an army of hundreds of armed men responsible for the death of dozens.
On the other side El Chapo's lawyer, Jeffrey Lichtman, explained that his client was not the drug kingpin pictured in newspapers and magazines and that when he was arrested the drug business went on, as usual.
On January 2016 Guzman was finally arrested in Los Mochis (Mx), an area supposed to be under the Sinaloa's control. Six months before he was escaped from the Altipiano Prison (Mx), thanks to a 0,7 miles tunnel which connected the shower of his cell to a compound in the neighborhood of S. Juanita, an edifice built between February 2014 and February 2015. Sinaloa Cartel is esteemed to control from 40 to 60% of the drug trade in Mexico, earning around 3 billion dollars a year.
According to the Independent prosecutors asked the court to delete Guzman's lawyer declaration after the accusation of bribery directed to both former and actual Mexican presidents, saying it was "permeated with an improper argument, unnoticed affirmative defenses and inadmissible hearsay" (The Guardian). El Chapo is facing a 17 years indictment, even if he pleaded not guilty to all charges. 
On Tuesday US district judge Brian Cogan apprised Lichtman that his attempt to influence the court will not lead to a victory. For Cogan Lichtman is trying to point Guzman as a former component of Sinaloa' cartel and that the real leader was Ismael Zambada, aka El Mayo.
El Mayo wasn't the only responsible for sending tons of cocaine to the US, as he was helped by a bunch of corrupted Mexican politicians, including presidents like Enrique Pena Nieto and Felipe Calderon. Both of them rejected every single accusation.
In reference to US Attorney's witnesses, Lichtman explains to juries that they're criminal and also liars trying to reduce their indictments telling false things on the Guzman's role inside the Sinaloa cartel.
El Mayo's brother, Jesus Zambada Garcia, who was the accountant for the Sinaloa's, explained on Wednesday that both El Mayo and El Chapo were the real leaders, together with other two. Actually, the cartel is lead by Ismael Zambada. 
The witness also designed the structure of the organization. Beneath the four leaders, there was him with other three sub-leaders. And beneath them, there was a group of sub-leaders all across Mexico, whose role was to organize cooperations and workers, such as killers, drivers, and pilots. These last were able to run boats, planes and fast boats and were also well trained to use encrypted communications.
Zambada also highlighted corruption inside law enforcement.
He reported about a cocaine load shipped from Colombia across Chiapas, which was looked after by general attorney's officials (PGR) together with federal transport police.
Most of the cocaine loads organized by Jesus Zambada, usually 30.000 kg each, were shipped from Colombia by Juan Carlos Ramirez, aka La Chupeta.
Each one of the top leaders had to invest a certain amount of cocaine to increase the cartel's power. In reference to shipment's cost directed to the US, it goes from $7.000 for Los Angeles ($20.000 was the street price), to $9.000 for Chicago. The street price for NY was $25.000. Earning was normally $16.000 for each cocaine kg. 
When asked about money flow Zambada explained that of the three billion earned each year by the cartel most part of them "came back to Mexico" (Guardian) invested in other drug shipments.
About drug transport in US Zampeda also revealed that they normally used gas trucks with special compartments to hide cocaine. He described how cartel's cocaine came from Colombia in fast boats directed to Cancun, where drug was trucked to warehouses in Mexico City and then moved north to border towns for smuggling into the USA (NYT).
The cartel also has a smuggling tunnel from Douglas (Arizona) to Agua Prieta (Mexico). The entrance on the Mexican side was hidden under a pool table on a hydraulic lift that was controlled by an ordinary looking garden whose valve was in the garden. (NYT) (cm)
Le Club est l'espace de libre expression des abonnés de Mediapart. Ses contenus n'engagent pas la rédaction.
L'auteur a choisi de fermer cet article aux commentaires.