Swedish cocaine kingpin to be judged in Spain
Spanish prosecutor will bring into court the Swedish cocaine kingpin acquitted in his own country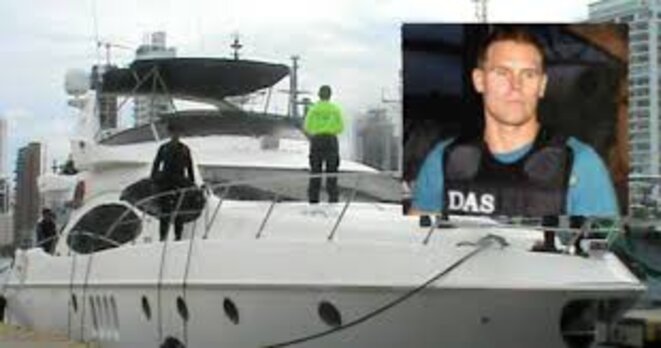 This week la Fiscalia Anticorruption de Madrid decided to prosecute the most famous Swedish cocaine kingpin Jonas Falk (46), also known as the Swedish Pablo Escobar, with allegations of money laundering and tax evasion according to El Pais.
The Swedish drug lord is alleged for having invested in Cataluna 5.5 millions of euro, coming from cocaine business, in a luxury home (2.8 ml), a club (2.5 ml) and a restaurant. Falk used to hide his Spanish properties with shell companies, whose profits he was the only beneficiary.  
Falk, who was born in Sweden but actually lives in Spain (Stages), was arrested in Colombia in 2010 involved in a massive cocaine smuggling operation.
Colombian narcotics department seized him nine properties in the different region of Colombia, where he used to travel frequently officially on business. Behind his frequent travels on yachts to Colombia and Central America Falk coordinate the shipping of tons of cocaine to Europe. 
Extradited in Sweden he was sentenced to 18 years in prison by a Swedish court in 2013.
But in 2014 the Appeal Court decided that even if his huge richness was probably gained through cocaine smuggling,  there wasn't enough evidence of its source.
After that, he was extradited in Spain where he has to face allegations of money laundering and tax evasion. The trial was first interrupted given the fact that his lawyers didn't have enough time to prepare the defense. For this reason, he was set free while a new investigation started on his tax situation.
With these new accusations, Falk risks 20 years in prison and also a 24 million euro fine. Falk's lawyers continuing to repeat the innocence of their client.
Falk, who was previously known as Jonas Oredsson, was the leader of an organization responsible for the smuggling of 1.4 tonnes of cocaine in Sweden,  4.5 billion euro worth, illegally imported from Colombia.
Before smuggling cocaine Ordesson, alias Falk was mostly known as a bank robber. 
He was also famous for a prison escape and also a flee from a trial in which he was sentenced with 12 years of prison. (cm)
Le Club est l'espace de libre expression des abonnés de Mediapart. Ses contenus n'engagent pas la rédaction.
L'auteur a choisi de fermer cet article aux commentaires.