Her stubborn work on global finance and fiscal evasion schemes did not prevent Lucy Komisar from being published by the Wall Street Journal or The Nation. In her paper published on November 4 in her blog The Komisar scoop, she questions, as our edition has done on several occasions, the impartiality of Geoffrey Robertson, Jennifer Robinson and Mark Summers, adding worrying elements regarding the fate promised to Julian Assange. In top of that, a lawyer from the firm Matrix Chambers where Mark Summers works represents the United States in a case that lies at the heart of diplomatic tensions between the United States and Russia, the Magnitsky case.
It is becoming increasingly clear that the current legal battle is not a confrontation between judges and lawyers with the Rule of Law in between, and that what is shown at the hearings is only the result of negotiations held behind the scenes of a justice supervised from above; those negotiations would essentially balance the interests of a superpower with those of Julian Assange's lawyers and their firms, used to win-win compromises with the establishment, to the point of putting the interests of their client down to dark basements. Before drawing the portraits of the Assange lawyers, the story of a tragic story needs to be exposed.

Browder-Magnitsky, a not so simple affair
As early as the 1990s, the US businessman William Browder invested in post-Soviet Russia, taking shares in mastodons like Gazprom and establishing high-ranking relationships. Tax regimes competition is in vogue, and the Russian region of Kalmykia comes to reduce taxes for companies employing disabled veterans. Mr. Browder rushes into the breach, but forgets to hire competent veterans for the jobs allocated. This is one of the problems, condemned by the Russian justice system with indisputable evidence, that will lead Mr Browder to be expelled from Russia in 2005. He gets a visa back and returns to Russia in 2008, for better or for worse.
The rest of the story given by Reya's Mishcon's lawyer Ben Brandon and his colleague Alex Bailin from Matrix Chambers, on October 24 in the columns of the London Times:
"Sergei Magnitsky, a young lawyer, was hired in 2008 by Bill Browder, the chief executive of Hermitage Capital, to investigate a tax fraud on his fund. Having diligently uncovered a large scale embezzlement by influential Russian officials, Mr Magnitsky was arrested and mistreated in prison in an attempt to pressure him into withdrawing his testimony. He refused to retract and was beaten to death."
In this statement, journalist Lucy Komisar finds no less than "eight lies" (in bold) that she dismounts, documents and hearing minutes in support ; here are few of them: Sergei Magnitsky did not have any law degree, which is bad for a "lawyer", but he had been working as a tax advisor for a subsidiary company of Mr Browder since 1997, and, as such, had been heard in 2006 by the Russian courts, suspected of having "implemented a tax evasion scheme" in favour of William Browder's Hermitage Capital fund; as for the "embezzlement" carried out by "influential Russian officials", according to allegations raised in Court by Mr Browder, they are rather fragile and originally based on a single journalistic investigation.
This case undoubtedly served the US legislator who established in 2016 the "Global Magnitsky Human Rights Accountability Act", a law which according to Wikipedia "authorizes the US government to sanction those it sees as human rights offenders, freeze their assets, and ban them from entering the US". Originally targeting Russia, the legal arsenal is now "Global". The Global Magnitsky Act states that "The President may impose the sanctions described in subsection (b) with respect to any foreign person the President determines, based on credible evidence ". The crucial notion is that of "credible evidence", much weaker than that of "substantial evidence" determined publicly in a court of law. The credibility of "evidence" thus leaves the door wide open to the arbitrariness of the "President". And the President is not a court judge, but, a priori, the President of the United States assisted by the Treasury Department (*). Concerning such a wide scope law, this is extremely worrying.
Doughty Street Chambers in the frontline
Among the two lawyers who promote their American-biased view of things, the first is Ben Brandon of Reya's Mishcon firm, he represents the United States in the extradition process of... Julian Assange. His friend Alex Bailin works at Matrix Chambers, a firm founded by the wife of former "neocon" Prime Minister Tony Blair, where he works alongside Mark Summers, the lawyer who pleads at Court to defend... Julian Assange. Did this uncomfortable position lead Mark Summers to read to the judge on May 2d the apology letter supposed to be written by Julian Assange? Question is open.
Geoffrey Robertson has been involved in Assange's defence since 2010, as a lawyer and founder of Doughty Street Chambers. He introduced into the Assange legal team the American lawyer Alan Dershowitz, who has been Jeffrey Epstein's defender in 2008, and drafted writings aimed at legalizing the torture in the United States.
Geoffrey Robertson sees the Magnitsky Act as "one of the most important recent developments in human rights", he promotes it in Australia, and, not surprisingly, he represented William Browder in a case related to Browder-Magnitsky affair (**), which shows his tight links with an affair that interests the deepest layers of the United States administration.
Now let us check more closely who is Mr. Browder. The minutes of an April 2015 hearing held in New York follow prosecutions by Russians against Mr. Browder's allegations. His interrogation in presence of a judge is worth its weight in gold; a few excerpts give an idea of it.
Q : He [Magnitsky] was your attorney?
WB (William Browder) : Yes.
…
Q : I see. And -- and he had – he went to law school?
WB : No.
Q : He didn't go to law school, he didn't have a law degree, but he was your lawyer?
WB : And he represented me in court.
…
Q : Okay. And he did other work; he gave you advice on taxes ?
WB : Correct.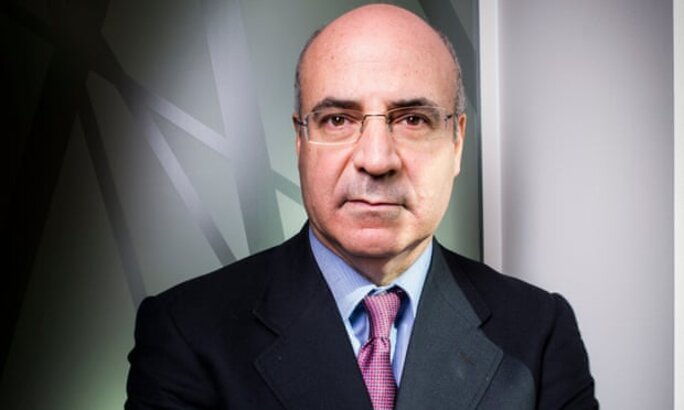 The following dialogue concerns the documents that William Browder provided to sue the Russian part, at New York Courts, for alleged corruption in connection with the Magnitsky case:
Q : Do you know whether it's fake?
WB : I would assume it's real.
Q : But you have any -- any idea whether it's fake?
WB : I don't think my team would have put together fake documents.
Q : But you don't know?
WB : I trust my team to put together real documents.
Seven years after a case that gave its name to a body of laws, William Browder does not really master its key elements. Throughout the 386 pages of the minutes, he repeats as a leitmotiv that he was relying on his "team", to such an extent that he ignored a bunch of essential details; especially when the Russian defence presents elements that contradict William Browder's allegations.
Geoffrey Robertson has placed Jennifer Robinson in Assange's defence with a key role; since April 11, she has been the only lawyer to send tweets and speak in front of the cameras. However, she has been remaining discreet recently: on the day of the October 21 hearing, while she was attending in the Court public area, she did not confront the media. It was a rare opportunity: Julian Assange's physical appearance in court had woken up the minds conscientiously kept asleep, TV channels had come from afar, two hundred citizen stood there heating the damp pavement, half of whom came from France in yellow vests, the emotion was at its height outside and inside, Court No. 1 the big room, where the audience raised their fists to accompany Julian Assange's, then found themselves on the edge of tears at another moment, seeing with their own eyes the same man's difficulty in mobilizing to align few sentences. A lawyer had just one thing to do, while coming out of this scene: to demand loudly the release of his client, to alert public opinion about this monstrous denial of justice. However, everybody knows now that Julian Assange lawyers did not make the request for release either on 13 September, before or on October 21. Isn't is easier to shut up than to put oneself at risk, to plunge into one's own contradictions ?
When lawyers' silence exceeds the critical threshold, it is no longer enough for sworn journalists to annihilate any form of critical thinking. The deafening void has to be filled in the visual and sound space. This is what the editor-in-chief of WikiLeaks Kristin Hrafnsson, a man with imposing stature, who, in front of the cameras, on 21 October, exchanged his usual speech on freedom of expression put in danger, with the late affirmation of Julian Assange's status as a political prisoner; late and insufficient statement: he did not claim immediate release on health grounds and ill-treatment grounds. Kristin Hrafnsson is well placed to know the bill in millions of pounds or dollars that his organization has collected through appeals for donations and then spent on lawyers who have been losing trials for an entire decade. At this price, Kristin Hrafnsson raises his stoicism to the level of a guilty or grotesque masochism, taking the floor in place of lawyers who hardly activate any legal leverage, thus offering them the opportunity to remain silent about their actions or non-actions for months on end.
Cascading conflicts of interest
Jennifer Robinson is cumulating. As we revealed in August, she is bound with dominant media for whom she is a legal advisor, and she needs them to promote her fight related to New West Guinea; the same newspapers that publish unfairly against Julian Assange, by the way. Her long-standing passion for the liberation of the Papuan populations led her to gloss over Indonesia, which would be "illegally" occupying New West Guinea. This is not true, a UN resolution legalizes the attachment of this region, a land full of mining resources. They have so far been exploited by American and Western industrialists, but the Indonesian government has been freeing itself from Western influence since 2004, and is undertaking to manage mining for its own profits. Is that a coincidence? Jennifer Robinson also occupies a top level place at the Bertha Foundation, funded by billionaire Georges Soros, very active in the Southern countries, which "fights for a more just world" by supporting "activists, storytellers and lawyers".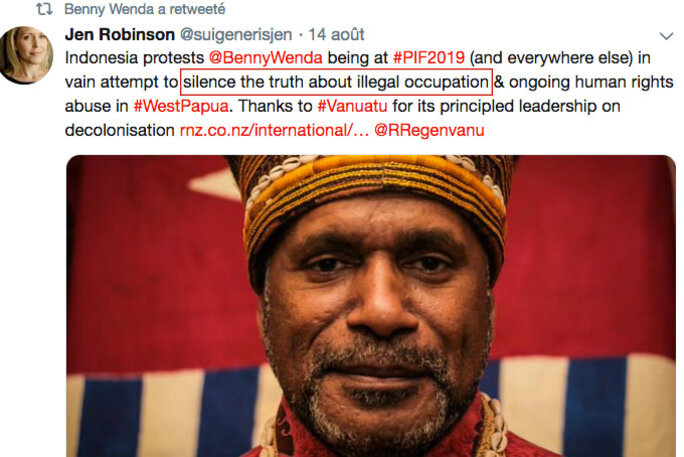 The geopolitical tribulations of lawyer Jennifer Robinson culminate in her engagement with Paul Radu, co-founder of the Organized Crime and Corruption Reporting Project (OCCRP). This network of investigative journalists operating in Eastern Europe and the Middle East, publishes extensively on the Browder-Magnitsky case. They provided the masterpieces of William Browder's accusation against allegedly corrupt Russian personalities. However, the lawyer appointed by the Russians questions William Browder about the authenticity and clarity of these data; the latter "assumes" them to be "real" in front of the New York judge, with a power of conviction proportional to the lack of knowledge of the facts he displays. No less than 31 documents, including unclear accounting reports, as well as Russian language documents left untranslated, have been put online by the OCCRP. Russian defence points to a disturbing fact: donations received by the OCCRP, which in 2011 were around $20,000, jumped to over $1 million in 2012.
Jennifer Robinson defended Paul Radu (winner of the Magnitsky Human Rights Award on behalf of the OCCRP) in a case of defamation filed by an Azerbaijani MP against OCCRP, in the context of the "Azerbaidjani Laundromat", as titled in the OCCRP papers. This "laundromat" stuff would even have some connections to the Browder-Magnitsky affair through a wealthy pro-russian latvian party donor.
In a parallel process, the OCCRP impartiality is being questioned by the Russians in the Browder-Magnitsky case. Knowing that the Global Magnitsky Human Rights Accountability Act extends the United States interventionism capacity beyond its borders, lawyer Jennifer Robinson defends the United States' ultimate interests in a close to direct manner. The direct action of Geoffrey Robertson, head of her firm Doughty Street Chambers, in support of the extension of the Magnitsky Act in Australia and beyond, consolidates the existing links between their firm and the United States. The Doughty Street Chambers lawyers would have hard time work to credibly claim their independence of action in Julian Assange's defence.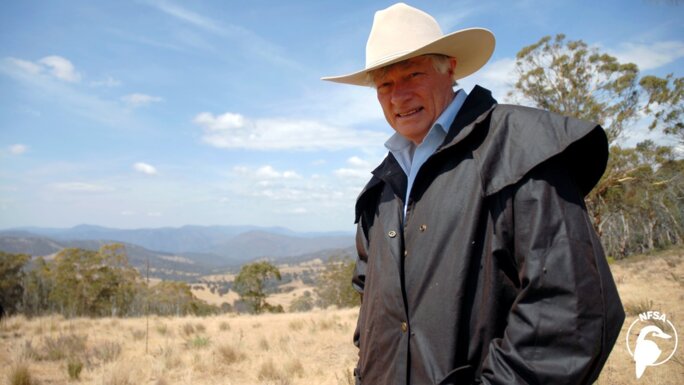 Malaise, Ethics, Rules
Three English law firms orchestrated Julian Assange's defence. Doughty Street Chambers is the oldest and most widely involved. Along with founder Geoffrey Robertson, Edward Fitzgerald (discreet but mandated, according to Matrix Chambers), Jennifer Robinson and Liam Walker (announced as Assange representative on the firm's website, but discharged from the case according to the firm's secretariat), Doughty Street Chambers is the pillar of the defence. It has de facto mastered outward communication, which is fundamental in the Assange case, and it is not excluded that Edward Fitzgerald would plead at the Crown Court in February.
With respect to Matrix Chambers, we have Alex Bailin, author with Ben Brandon of the misleading publication on the Magnitsky case, and member, as well as Geoffrey Robertson, of the Clooney Foundation for Justice. Alex Bailin is not mandated to defend Julian Assange, but he is bound by his foundation to Amal Clooney, a lawyer formerly active in the lost battles for Assange (***). His colleague Mark Summers is the QC lawyer main speaker in Court, supposed to fight against Julian Assange's extradition to the United States, but he also represents the United States, which demands... the extradition of three bankers from Credit Suisse. This brings us back to Alex Bailin, who in the same case is defending one of the three Swiss bankers against the United States, while promoting the Magnitsky Act. The conflicts of interest intertwining make us dizzy, they seem to have become the rule.
In ethical terms, reasonable lawyers would have left the matter to others. In regulatory terms, the Solicitors Regulation Authority issues complex rules that highlight the following constraint: "You can never act where there is a conflict, or a significant risk of conflict, between you and your client". Without going into the details of the exceptions to the rule (marginal exceptions, of course), let us make a simple point: Julian Assange has the characteristics of a political prisoner. Julian Assange denounced crimes related to the national and international policies of the United States. The conflicts of interest between Julian Assange and Doughty Street Chambers are of political nature at the highest level, in relation with the United States. It is difficult to see this as less than a "significant risk of conflict".
Despite her youth as a journalist in the United States and her marriage to an American citizen, Gareth Peirce's activities do not appear to be linked to the United States. Although, during a trip to the United States in early November, she met Rand Paul son of Ron, a Libertarian senator from the Tea Party who has just blocked "a resolution reaffirming the Senate's support for the protection of whistleblowers"; how comes does she deal with a known adversary of her client's activities? Is Gareth Peirce a politics professional? What would Julian Assange think about it?
Above all, as the strategist of a legal team she joined eight years ago, the co-leader of Birnberg Peirce cannot ignore the whole of her co-defenders way of doing, unless she was blindly incompetent.

Is Julian Assange aware of these staggering conflicts of interest? The answer would be eased by his release.
Anyway, we now better figure out the obstinacy of Assange's lawyers, who are opportunely focused on the theme of freedom of a press "in danger", down to the point of forgetting that Julian Assange is a man benefitting of Rights. The press is no longer in danger, it lies on the ground maintained far from truth by total market promoters. As for Julian Assange, the lawyers have been in touch with him for long years. Did they even try to find out who is the man they were defending? Their curiosity lies elsewhere, as we have seen, lost in the thick mist of the peaks.
(*): A Columbia University professor gives this interpretation, but it is possible that the decision-making process would not be frozen. https://www.law.columbia.edu/sites/default/files/microsites/public-integrity/magnitsky_wcn_final.pdf
(**): Together with William Browder, Geoffrey Robertson contested the inquiry conclusions of the Surrey police about the death of Alexander Perepilichnyy, a Ukrainian businessman whom UK police say he died naturally of a heart attack in UK. Browder claims he was poisoned by Russian entities, because he would hold sensitive information related to the Browder-Magnitsky affair. Indeed, Perepilichnyy provided information to the Swiss authorities in 2009, but these were never publicized. As a summary:
UK police maintains natural cause of death thesis; British government seems eager to bury the case.
In line with William Browder, the US Congress claims assassination by Russian part thesis.

Perepilichnyy's widow claims natural death, and is angry against Browders' Hermitage fund who would "promote and advance their wider and long running campaign against President Putin and the Russian authorities".
Vladimir Putin counts the points
All parts keep secret a bunch of related data, including Browder who met Perepilichnyy in UK and would have collected information from him, but he did not reveal the detail of it.
(***): Amal Clooney left (or was ousted from) Julian Assange's legal team in 2016 for reasons related to her commitment to Hillary Clinton (alongside her husband Georges), according to law.com. Her subsequent speeches to Julian Assange were appreciated in various ways. Her relevance as Assange's lawyer has been discussed in our columns.
The judges under question - October 21 Westminster Court hearing
Julian Assange's physical appearance on 21 October 2019 generated much emotion and indignation, as well as a major official reaction by the UN Rapporteur on Torture Niels Melzer, who urged Julian Assange's release. Among the hearing reports, which are more extensive than usual, if you want to live the moment as if you were there and taste the importance of the small details, read this one. Craig Murray's, close to WikiLeaks, is political in approach and closely describes the influence of the US accusing party at the hearing.
Unlike lawyers, who benefit from a certain liberality, judges are subject to a rigid hierarchical structure. On a political case like Julian Assange's, political pressure is inevitable. In France, it officially descends from the government to the Parquet, a part Public Prosecutor's Office. In Great Britain, the monarchy retains certain prerogatives that are theoretically mitigated by the arbitration of the Prime Minister. In any case, the pressure always ends up being transmitted in one way or another when States are concerned. In this downward movement, senior judges are in the front lines. In this case, Chief Magistrate Lady Emma Arbuthnot dominates the Westminster Court and perhaps beyond, she has a tough mediation role. It is a pity that the former ambassador and fine analyst Craig Murray did not detail how it works. The Chief Magistrate is obviously particularly exposed, and it should take her a strong grip to resist the pressure crossing the Atlantic throughout the British government.
Lady Arbuthnot is not in the best position to contain this pressure; we have seen here (more details in Daily Maverick) how her husband is connected, among others, to MI6 ex-director John Scarlett through his past activities in the field of security and armament. John Scarlett was mentioned in WikiLeaks leaks in 2012; Baron Arbuthnot was also knighted in the presence of former Prime Minister James Cameron. Last Friday, the Daily Maverick revealed that their son Alexander Arbuthnot is vice-president of a company that has invested several million pounds in Darktrace, a "cyber defense" company self-introduced as such: "In the wake of the massive data leaks from Edward Snowden and Bradley Manning, Darktrace is targeting corporate and government customers by promising to track down troublesome employees or intruders that are already within the firewall."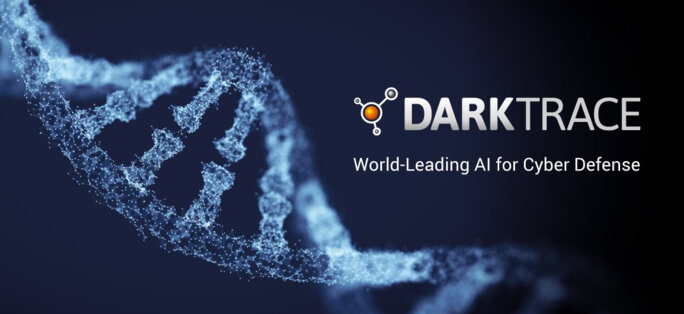 It is an understatement to say that the Arbuthnot family is not the best friend of meta whistle-blower Julian Assange.
We therefore have all reasons to fear that the relatively young judge Vanessa Baraitser is not being particularly protected by her hierarchy, in case she would show initiative, for example. As a matter of fact, Julian Assange gave rise to several of them during his appearance. He said, "They[know] the interior of my life with my psychologist. They steal my children's DNA. This is not equitable what is happening here". Let's stick on "They steal my children's DNA": this expression is quite well known to reserchers as computer science strategic field. It is very likely that Julian Assange affirms that he is being robbed his own intellectual property. Is that correct? Who? How? An inquiry starting by Julian Assange's confirmation on the matter is required; especially since the only way to extract information from someone who resists firmly is through torture.
As Craig Murray describes it, the judge was much more attentive to the wishes of US prosecution lawyer James Lewis than to the alarming statements of Julian Assange. His lawyers, who were only asking for a postponement of the hearing process to resolve the case of the embassy videos leaked to Spain, ended in null result. Without really questioning the defence strategy, Craig Murray vilified "the agents of the state, particularly the callous magistrate Vanessa Baraitser," who "were not just prepared but eager to be a part of this bloodsport".
Judge Vanessa Baraitser may not have been chosen for her laxity, but there is nothing to suggest that she was happy to take the case. It is moreover generally the usage, if not the rule, that the high level judges, in this case Chief Magistrate Emma Arbuthnot, should take sensitive judgments in charge. And it is no more reassuring if she does not conduct the hearings, because it does not remove the authority she has over the judges in her jurisdiction. What are the practices, why does Vanessa Baraitser conducts the case instead, what is the type of authority she exercises, officially and unofficially, over other judges, all those questions need to be answered.
Before being a sanctions prescriber, the judge is the guarantor of the law, he arbitrates, in full view of all, the arguments put forward by the attack and defence sides. If either side throws in the towel before the battle, the judge has nothing more to arbitrate. This is what happened loudly on September 13 in what could become a case study in law universities. The specialists mandated to defend Julian Assange (also known as "lawyers") had not made the request for the release of their client, which should have occurred on 22th of September 2019, as a normal process. Vanessa Baraitser, perhaps a severe judge, but in that moment attached to the rules of procedure, said: "Therefore I have given your lawyer an opportunity to make an application for bail on your behalf and she has declined to do so. Perhaps not surprisingly in light of your history of absconding in these proceedings.
Apart from the moralist conclusion - one must give a semblance of reason to what is unspeakable - we see in this intervention a manifestation of transparency as required in a court of law. We believe, unlike Craig Murray, that the application of fair justice does not necessarily rely on the judge personality oneself, but rather on restoring the conditions that allow honest judges to assert the law and related procedures in complete independence, with maximum transparency. If Judge Vanessa Baraitser's assignment in the conduct of Julian Assange's extradition hearings would not be the right choice, it is not primarily due to her own person, but to the interplay of influences that are not made visible, to the hierarchical and structural realities of the judicial institution in touch with political issues, to the independence of legal persons who are at the forefront of the invisible front line.
If Lady Emma Arbuthnot was ousted from her post, according to which criteria would she be replaced ?
Craig Murray's experience as a diplomat, whistle-blower, entrepreneur in Ghana, but also as a former litigant, would help us to see things more clearly in this hardly readable situation, if it were fully expressed.
Magnitsky Act, Massive Pressure Weapon
Before discussing the impact of the Act, let us quote Lucy Komisar one last time; her sentence had no place in the main text, because we missed investigation time to handle such a firm statement (bold part): "Or how could these lawyers have been so ignorant of Browder's massive tax evasion facts and his fabrications in Magnitsky's history ?" The strength of the evidence used by the Russian courts, which ordered William Browder to pay $100 million for unpaid taxes and illegal transactions in the stock markets (penalty not paid by Browder), would require us to, at least, take knowledge of them all.
Magnitsky Act
This legislative arsenal, which largely bypasses the passage through the courts, i. e. it obliterates the necessary public and transparent nature of the judicial process, is on its way to be generalized. In the United States, it no longer targets solely Russia ("Magnitsky Human Rights Accountability Act" of 2012), but gradually covers the whole world, with the adoption of the "Global Magnitsky Human Rights Accountability Act" in 2016. This initiative is reminiscent of the "Patriot Act" from which potential impact within our territories has been largely ignored or neglected, particularly in Europe.
The Magnitsky Act was translated in the United Kingdom in 2017 as the "Magnitsky Amendment", in Canada as the "Sergei Magnitsky Law", but also in Latvia, Lithuania and Estonia, inspired by the American version to varying degrees. In March 2019, the European Parliament passed a resolution to "accelerate" the adoption of similar legislation. The process is well underway in Ukraine and Australia.
The alibi of "human rights" is becoming a weapon of repression and massive pressure on individuals and nations that host them. Questions arise: do sanctions specifically target nationals of States that do not sufficiently adhere to the vision of the pro-Western camp's owners ("elites" no longer fit) ? Are they adapted tools to counter human rights abuses, punctually and structurally, in all countries ?
Independent investigations appear necessary to assess the proportionality of the sentences imposed or the solidity of the charges, on a case-by-case basis, without necessarily relying on the conclusions of the propaganda organs.
The list of litigants targetted by the United States includes people from countries such as Venezuela, Nicaragua, Dominican Republic, Chechen Republic, Burma, Turkey, Iraq, Saudi Arabia, but also Gambia, Uganda, etc. This is a non-exhaustive list from a Wikipedia article - which would globally deserve a more balanced point of view -.
    Félix Bautista, senator for the province of San Juan, Dominican Republic.
    Angel Rondon, former Commercial Representative of Odebrecht, Dominican Republic
    Ramzan Kadyrov, head of the Chechen Republic
    Abuzayed Vismuradov, commander of the Terek SOBR of Chechnya
    Ruslan Geremeyev, associate of Ramzan Kadyrov
    Roberto J. Rivas, head of the Supreme Electoral Council of Nicaragua, accused of electoral fraud in at least six elections. Rivas is considered one of the wealthiest people in the second-poorest country in the Western Hemisphere
    Francisco "Chico" Lopez, treasurer of the Nicaraguan Sandinistas Party and head of Albanisa, a holding of companies made out of Venezuelan aid
    Fidel Moreno, de facto mayor of Managua, Nicaragua
    Francisco Diaz, Head of the Nicaraguan police
    Yahya Jammeh, former president of The Gambia
    Min Aung Hlaing, Commander in Chief of the Burmese Armed Forces
    Soe Win, Deputy Commander in Chief of the Burmese Armed Forces
    Than Oo, Brigadier General, involved in Rohingya conflict
    Aung Aung, Brigadier General, involved in Rohingya conflict
    Aung Kyaw Zaw, Burmese Commander, involved in Rohingya conflict
    Khin Maung Soe, Burmese General, involved In Maung Nu massacre
    Thura San Lwin, Head of Myanmar Border Guard Police, involved in Rohingya conflict
    Khin Hlaing, Head of Burmese 99th LID, involved in Rohingya conflict
    Maung Maung Soe, Head of armed forces in western Myanmar, involved in Rohingya conflict
    Gulnara Karimova, Daughter of former Uzbek leader Islam Karimov
    Abdulhamit Gül, Turkish Minister of Justice
    Suleyman Soylu, Turkish Minister of Interior
    Salah Mohammed Tubaigy, Head of Saudi Arabian Forensics Council, involved with the Assassination of Jamal Khashoggi
    Saud al-Qahtani, Advisor to Mohammed bin Salman, involved with the Assassination of Jamal Khashoggi
    Mustafa al-Madani, Body double of Jamal Khashoggi, involved with the Assassination of Jamal Khashoggi
    Maher Mutrab, Saudi Arabian diplomat, involved with the Assassination of Jamal Khashoggi
    Thaer al-Harbi, Member of Saudi Royal Guard, involved with the Assassination of Jamal Khashoggi
    Mohammed al-Zahrani, Member of Saudi Royal Guard, involved with the Assassination of Jamal Khashoggi
    Abdulaziz al-Hasawi, Bodyguard of Mohammed bin Salman, involved with the Assassination of Jamal Khashoggi
    Mohammed al-Otaibi, Saudi Consul-General of Turkey, involved with the Assassination of Jamal Khashoggi
    Meshal Saad al-Bostani, Member of Royal Saudi Air Force, involved with the Assassination of Jamal Khashoggi
    Naif Alrifi, Associate of Mohammed bin Salman, involved with the Assassination of Jamal Khashoggi
    Mansour Abahussain, Member of General Intelligence Presidency, involved with the Assassination of Jamal Khashoggi
    Khalid al-Otaibi, Member of Saudi Royal Guard, involved with the Assassination of Jamal Khashoggi
    Waleed Alsehri, Member of Royal Saudi Air Force, involved with the Assassination of Jamal Khashoggi
    Thaar al-Harbi, Bodyguard of Mohammed bin Salman, involved with the Assassination of Jamal Khashoggi
    Fahad al-Balawi, Member of Saudi Royal Guard, involved with the Assassination of Jamal Khashoggi
    Badr al-Otaibi, Member of General Intelligence Presidency, involved with the Assassination of Jamal Khashoggi
    Saif al-Qahtani, Associate of Mohammed bin Salman, involved with the Assassination of Jamal Khashoggi
    Turki Alsehri, involved with the Assassination of Jamal Khashoggi
    Nawfel Akoub, Former Governor of Mosul, Iraq
    Ahmed Abdullah al-Jubouri, Former Governor of Saladin Governorate, Iraq
    Nofal Hammadi al-Sultan, Former Governor of Nineveh Governorate, Iraq
    Rayan al-Kildani, Leader of Babylon Brigade
    Waad Qado, Leader of the Shabak 30th Brigade
    Kale Kayihura, Former Inspector General of the Uganda Police Force
In 2013, the Obama administration made public a list of 18 individuals prosecuted on behalf of the Magnitsky Act, mainly Russian:
    Artem (aka Artyom) Kuznetsov, a tax investigator for the Moscow division of the Ministry of Internal Affairs
    Pavel Karpov, a senior investigator for the Moscow division of the Ministry of Internal Affairs
    Oleg F. Silchenko, a senior investigator for the Ministry of Internal Affairs
    Olga Stepanova, head of Moscow Tax Office No. 28
    Yelena Stashina [ru], Tverskoy District Court judge who prolonged Magnitsky's detention
    Andrey Pechegin, deputy head of the investigation supervision division of the general prosecutor's office
    Aleksey Droganov
    Yelena Khimina, Moscow tax official
    Dmitriy Komnov, head of Butyrka Detention Center
    Aleksey Krivoruchko, Tverskoy District Court judge
    Oleg Logunov [ru]
    Sergei G. Podoprigorov, Tverskoy District Court judge
    Ivan Pavlovitch Prokopenko
    Dmitri M. Tolchinskiy
    Svetlana Ukhnalyova
    Natalya V. Vinogradova
    Kazbek Dukuzov, Chechen acquitted of the murder of Paul Klebnikov
    Lecha Bogatyrov, implicated by Austrian authorities as the murderer of Umar Israilov